We at Bitrix24 love startups. After all, even though Bitrix was founded way back in 1998, we treat Bitrix24 as our own internal startup. Brandon Bouck, the Founder and CEO of
LearnJack.com
was kind enough to tell us how Bitrix24 helped him build his startup. Here's the story of LearnJack: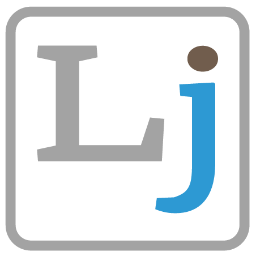 Nearly a year ago I was attending networking groups searching for the most fantastic team who could take an idea I had and build it into creation. I soon found a partner from a business relationship who helped Learnjack source it's engineering team. I was divinely blessed to find the right team, a team of high regard, and begin building Learnjack.com from scratch in an almost non-existent niche industry. We found a group of web engineers in Budapest Hungary though another Hungarian contact of my partner. We sold a team of six high level web engineers on the idea and who agreed to build the product and see it through to completion for an equity stake. Because our team was spread from the US, England, and Hungary we were faced with the task of communicating, keeping organized, maintaining a team, and quite frankly getting to know each other. As an executive team we needed a tool that would allow us to continually motivate a team of 8 - 10 people on a weekly basis so that we could create a very challenging website.


Because I had worked with a company who used Yammer I was aware of enterprise social networks. I believe within the next 2-5 years most every company will be using one. Consequently, I needed more than what a product like Yammer could accomplish and I was sure that solution was out there. I made my inquiry to Google and straightway found several Yammer alternatives that could possibly work for our team. We tested many but no matter how well programmed they were, they were either missing features, were too complicated to use, or didn't look sexy enough for us. Finally I found a link that sent me to Bitrix, I looked around the site and was immediately interested, however being that I had already tried so many others I didn't want to sample it just to find out we would need to move on later. When I found out that there was a version for free and it was enough to get us through the development stage of our build I was ecstatic, in fact I signed up right away, moved all our information from the ESN we were using at the time and began using Bitrix every day.
What I didn't realize is how well Bitrix would work for us. It enabled us to not only communicate but initiate a virtual business by assigning people to different departments allowing them to only contact each other. It was simple to set up and it gave everyone a very good introspection into what we are working to accomplish and who was assigned to each task. We have now been using Bitrix for about 8 months or so and we all check it on a daily basis, it has saved us thousands of hours on collaboration and has allowed the Executive Team to seamlessly collaborate with the Dev Team and Graphic Design department. Because we were able show people our back end efforts we have been fortunate enough to capture the interest of interns to work with us for free. We are now a team of nearly 15 people all working after hours without pay so we can realize this American dream of building something extraordinary.
We are unable to bring in revenue at this point but as we work hard and see our product through we will have the ability to create an incredible business that will help thousands of entrepreneurs showcase their courses and competitions and make money doing it, and we will educate the world in a completely new way. I can honestly say our business was built entirely on Bitrix and it continues to sustain us to this day. Our hats are off to an incredible team at Bitrix. As a SAAS company we understand the incredible complexity of what you have done not only on the back end but on the user interface. Bitrix is easy to set up, use, organize, contact, and build business relationships even from the other side of the world. Thank you for helping us to get to the point wh ere we are now.

Brandon Bouck
Founder / CEO
Learnjack.com
If Bitrix24 has absolutely changed the way you run your business, saved you thousands of dollars, helped your sales explode or performed any other technomiracle, we sure would like to hear your story. Please send your testimonials and case studies to DID at Bitrix24 dot CO M, with CASE STUDY as subject. Please, include your name, title, photograph and URL of your organizations. We will feature most interesting testimonials and case studies on our website, blog and in social media.